"
We are not thinking small enough
"

–Bryce Tyler, To Dr. Shenandoah Cassidy
Size Matters is the seventh episode of Season 1 of Intelligence TV Series. It aired on 17th February 2014. 
When Gabriel and CyberCom learn microscopic robots are infecting and killing leading artificial intelligence scientists, they must find who's delivering boxes containing the malicious nanites before Cassidy is the next target.
"Show-off"
This article contains spoilers from the episode. Read at your own risk.
Professor Chris Donovan
and his student
Olivia
is talking and when he departs he gets a phone call. He passes out and Olivia runs to him. He is bleeding from his nose. He is rushed to the hospital. He starts to bleed from his ears and some of his blood falls to the ground. The nurse says the blood is moving.
CyberCom
 headquaters 
DNI Adam Weatherly
shows
Lillian
and
Dr. Cassidy
a photo of a blood spilled on the floor. He explains to them the blood was apparently moving. When Cassidy says that killer microscopic robots are a scientific impossibility Lillian mentions so is the chip in Gabriel's brain. When Weatherly mentions Professor Chris Donovan was the victim Cassidy says he knew the victim. Donovan was an artificial intelligence professor.
Lillian tells the team that two more scientists in US have been killed in the last twenty four hours.
Gabriel
finds out two more scientists were killed overseas. One
Nelson
tells the artificial intelligence scientists are a small community. Cassidy says they are not just scientist they are giants of the field. 
Riley
asks whether they frequent in same places or go to the same conferences. Gabriel checks their e-mails and travelling records and tells them there weren't conference held recently. He pulls up the crime scene photos and tells that all the scientists received a yellow package shortly before dying. He says it had minimal postage making the boxes nearly weightless. Lillian tells they should check Cassidy's mail and he shouldn't leave the facility until whoever is responsible is identified.
Chris
tells the team post office tracked down the packages but one got slipped away. It's addressed to a
Bryce Tyler
. He is a protege of Cassidy and he asks Gabriel to save him. 
Tyler's
assistant
have received the package and she puts on her headphones and turns on music drowning the sound of the ringing telephone. Gabriel and Riley race down to his office in Maryland. Chris calls them in their car and tells them he can't reach Tyler's office. Gabriel hacks into Tyler's phone and turns his silent mode off
It's a 350 page manifesto. With Riley's experience with manifestos during her time in Secret Service and Gabriel's chip they skim through the document to find a pattern. Bryce gets suspicious and Riley asks Nelson if he has a program to skim through the document and find a pattern gesturing at Tyler.
Gordon Greyson
Tyler questions how he did it. Nelson says it is in his computer screen. Gabriel tracks an internet activity of Greyson to a warehouse. Tyler asks Gabriel what he is and how much of him is human. Gabriel tells him he's all human Tyler doesn't believe him. He says Gabriel is not all human. He then asks Cassidy whether he finally overcame his fear. Lillian asks Cassidy to take Tyler away. Cassidy leads him out of the room. Not before he asks Gabriel to embrace what he is. When Gabriel asks what that is he answers the future.
They arrive on the warehouse. Gabriel says he can't see the inside. He uses his chip to hack into emergency fire escape button to lower a ladder. Both of them go in and they find a camera. Gabriel says the system is too encrypted and he can't access the camera. Riley replies that they have to do it the old fashion
Greyson dies and Lillian asks what happened inside. Gabriel tells he was trying to scare Greyson. Lillian tells him he's not so special he can disregard standards and protocols.
Cassidy is laid on a bed and Nelson and Chris activate a magnetic field to slow down
cyber render
to monitor nanites dying process. Cassidy flat lines and Nelson asks whether the nanites died. When Gabriel says they died Nelson and Chris tries to revive Cassidy. When all hopes is lost pulse is finally read on the heart monitor.
"
If the chip fits
"

–Gabriel, To Dr. Cassidy
"
Sorry to disappoint you, but I'm all human
"

–Gabriel, To Bryce Tyler
Tyler: Embrace what you are

Gabriel: And what am I?

Tyler: The future
"
Can you chip it?
"

–Riley, To Gabriel
"
I guess we are gonna have to do this like normal people
"

–Riley, To Gabriel
"
Frankenstein's monster will soon walk among us
"

–Gordon Greyson, To Gabriel and Riley
"
You're not so special that you can disregard standards and protocols
"

– Lillian Strand, To Gabriel Vaughn
"
Standards? I just watched a guy implode because microscopic robots ate his flesh. That's not standard. That's a freak show. Consider yourself lucky. You have your own freak
"

–Gabriel, To Lillian
"
Yes, I feel very lucky
"

–Lillian, To Gabriel
Gabriel: The youngest one's always a freak. I was the only one my mother forbid from joining the army.


Riley: Well, if she could see you now.
Gabriel: She'd probably have another breakdown.
Riley: I'll be lucky if I don't have a breakdown.
"
This man sent a package to his own office. Killed an innocent girl to throw us off, so be cautious. There's no telling what he's capable of
"

–Lillian, To Gabriel
Video Gallery
Edit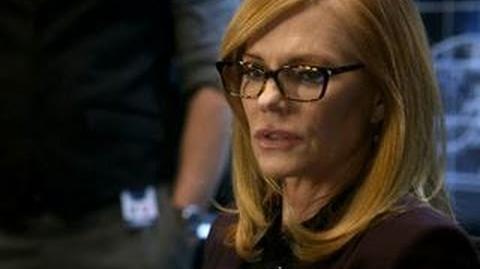 Sneak Peek 1                                                                                 Sneak Peek 2
References
Edit
Community content is available under
CC-BY-SA
unless otherwise noted.